Pop Tops & Pinned Paper at 50% off!
Hi again! I hope your May is off to a wonderful start! We've been having a bit of Murphy's Law happening here at the Jensen house with illness, injury, plumbing issues, an ant invasion, storms, a power outage, computer problems, and a dead clothes dryer all within a few of weeks. I'm ready for a few weeks of smooth sailing now to make up for it! :)
For this week's SOSN I've pulled some quirky favorites to add a little funky dimension to your pages! They're all 50% off for one day only!
First up, Pop Top Poppers are popping with fun! Starring items made from various aluminum pop top pull tabs, with a supporting cast of hand-drawn doodles, this whimsical set contains 35 totally funky pieces.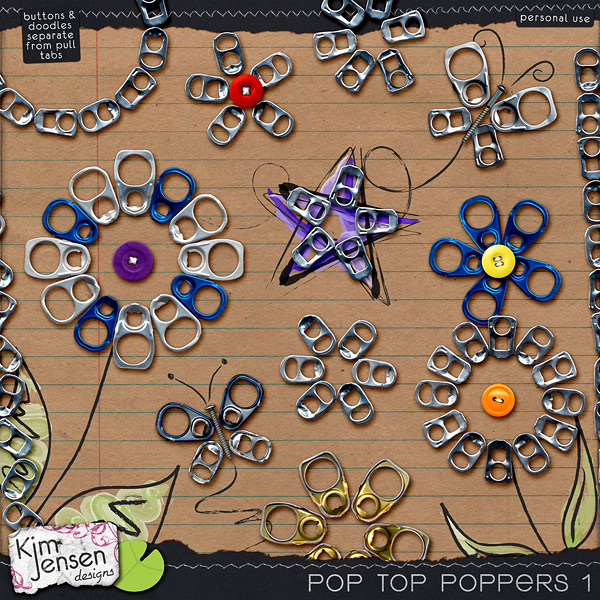 Pop Top Poppers 2! Even more pop top pull tab pop-a-liciousness! This set contains 61 totally pop-a-riffic pieces.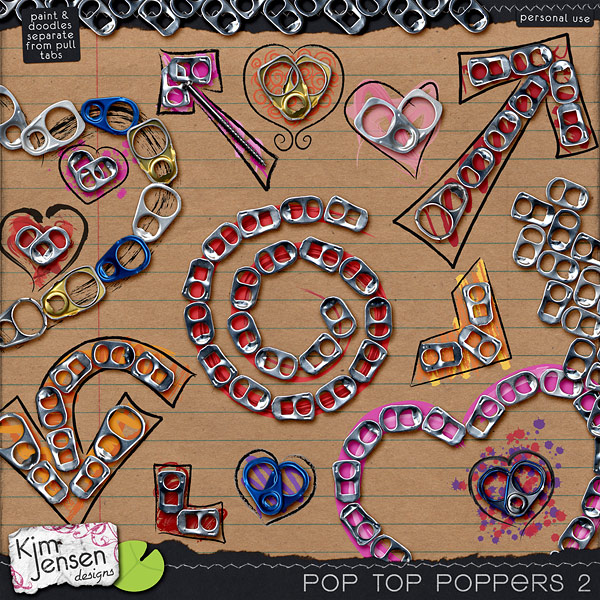 Next, Pinned Purple Paper! (Try saying that five times fast! LOL) I don't know exactly why, but I've always loved these little purple tags that come home pinned to our dry cleaning, and I thought they would make a really fun touch for a layout. So I created a Pinned Purple Paper Alpha!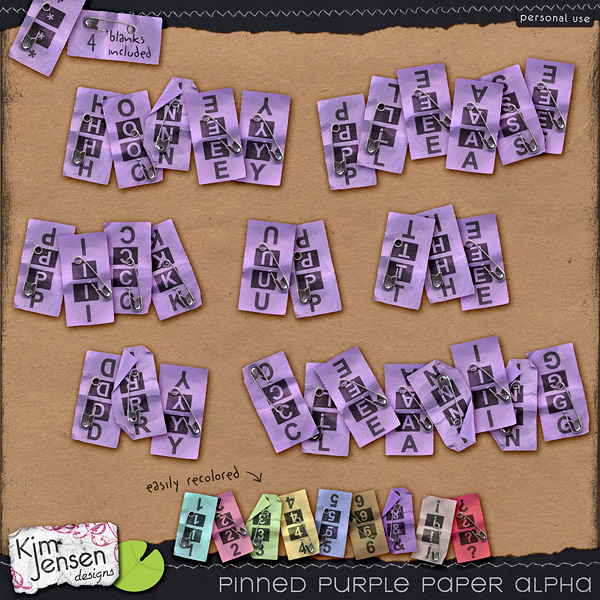 And, finally, the coordinating Pinned Purple Paper Dates!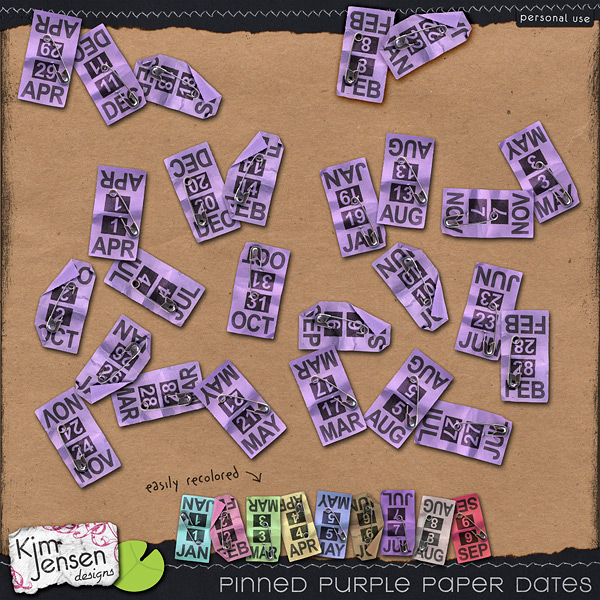 Some Old and Some New pin/pop-alicious inspiration from my creative team and the Pollywogs! :)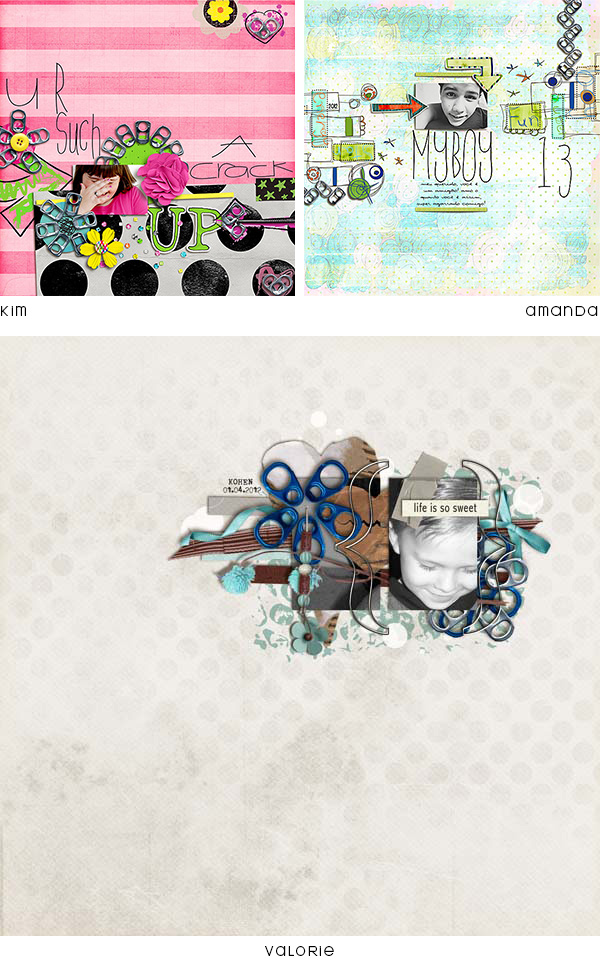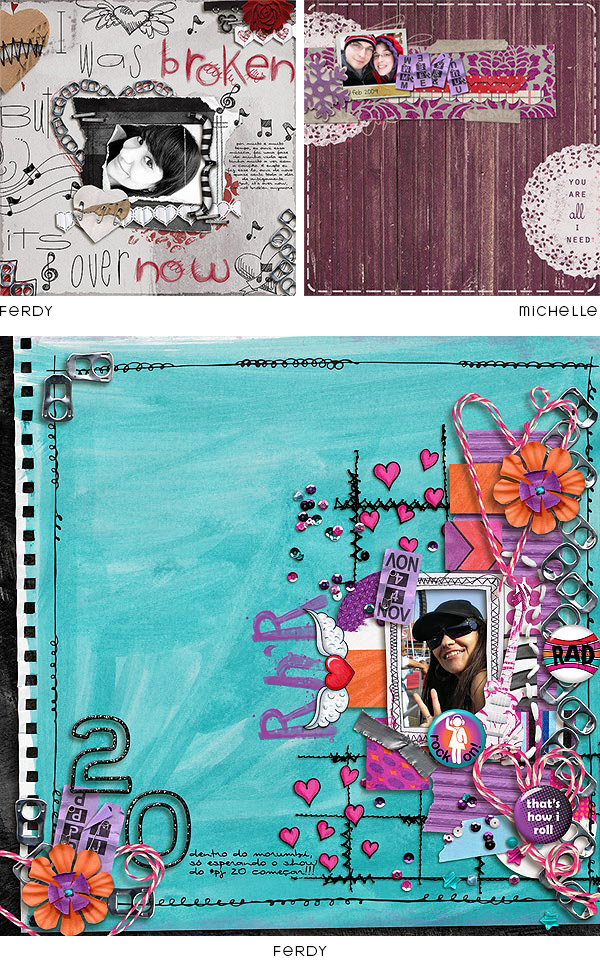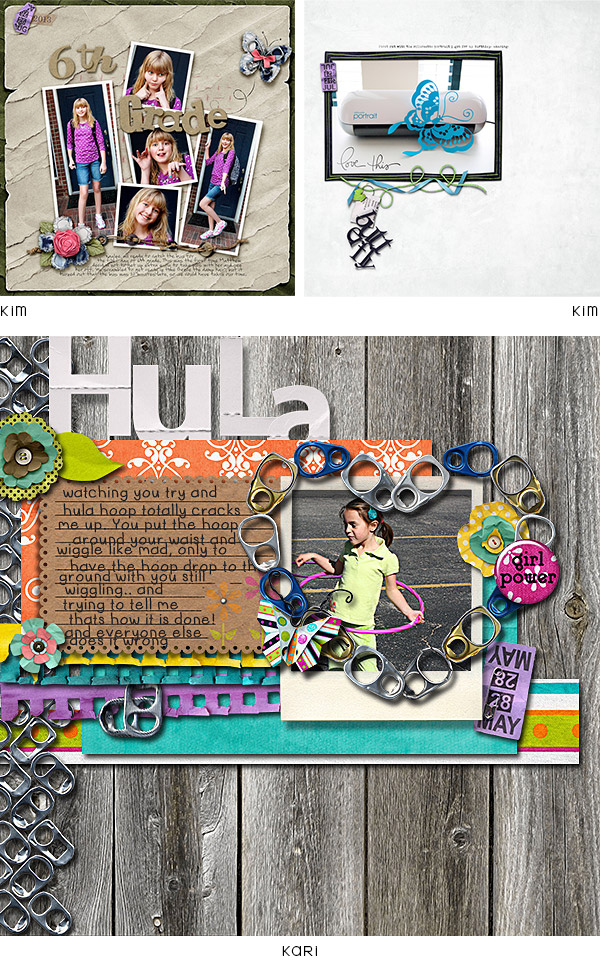 Pop Top Poppers 1, Pop Top Poppers 2, Pinned Purple Paper Alpha, and Pinned Purple Paper Dates are all 50% off for one day only! Hurry on over now, before this sale hops away!
Thanks for reading! Happy scrapping!