New Collab with Kate Hadfield! Trickity Treat!
I'm so excited to show you my newest collab with the incredibly talented Kate Hadfield! And it's just in time for The Lilypad's awesome Halloween Bash!
Kate and I have teamed up once again to bring you a jam-packed kit that's full of treats, with maybe just the odd trick thrown in too! Inspired by our kids' Trick-or-Treating adventures, Trickity Treat is packed with beautiful papers, handmade elements and doodles, and lots of spooky fun!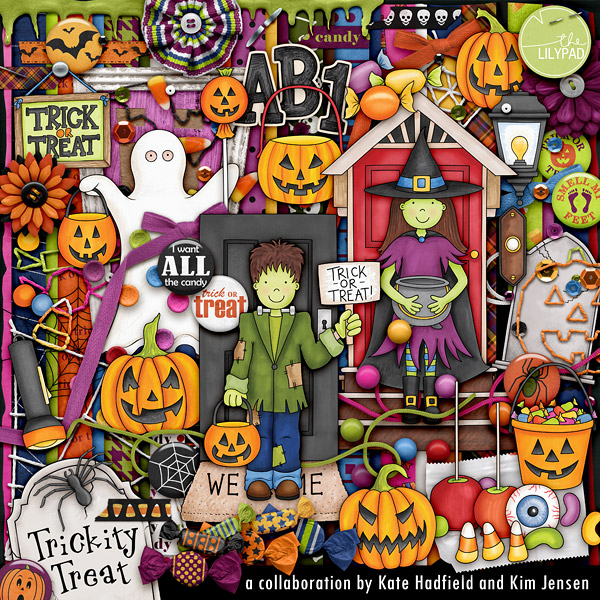 The full collab is an amazing deal, and it's the only way to get Kate's fun alpha! We each also have our individual parts available! Here's a closer look at my Trickity Treat Elements, which includes 147 pieces!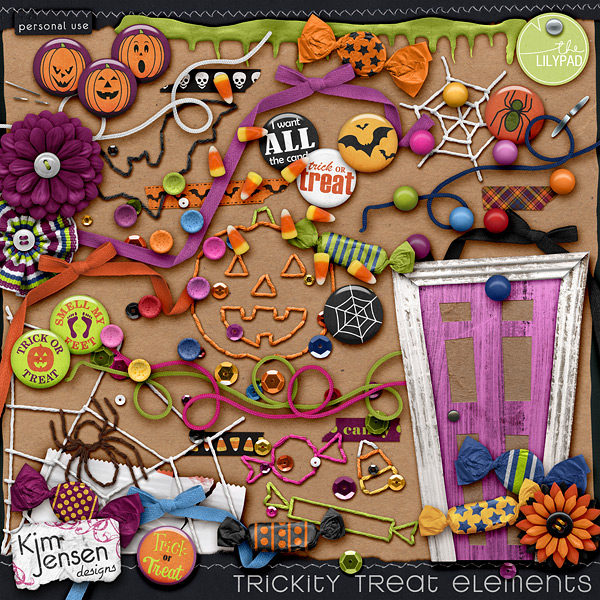 And the Trickity Treat Papers!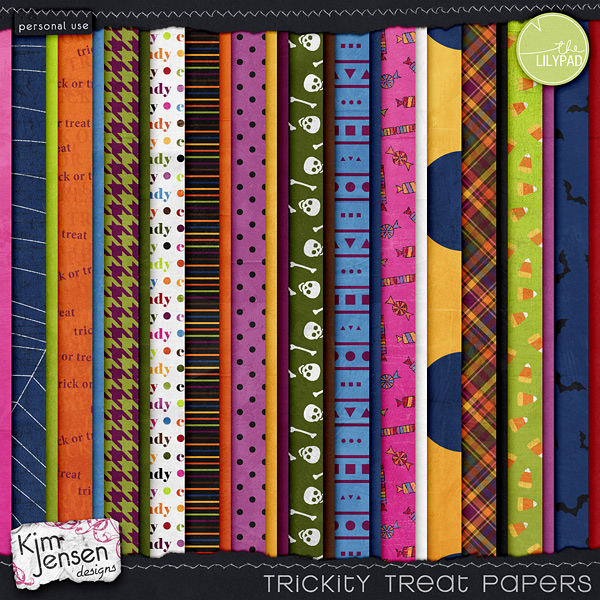 Treat inspiration from our creative teams and the Pollywogs! :)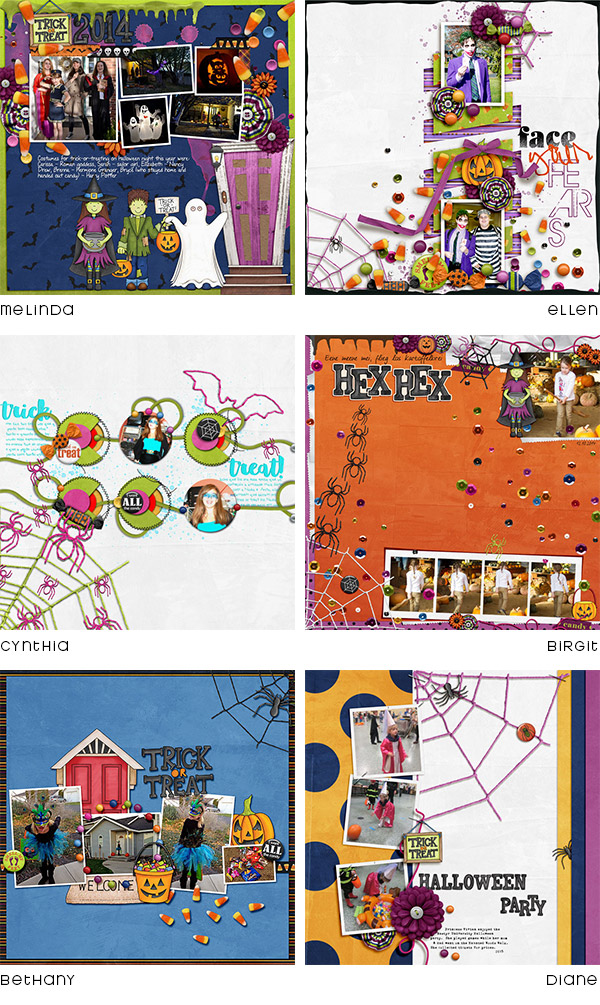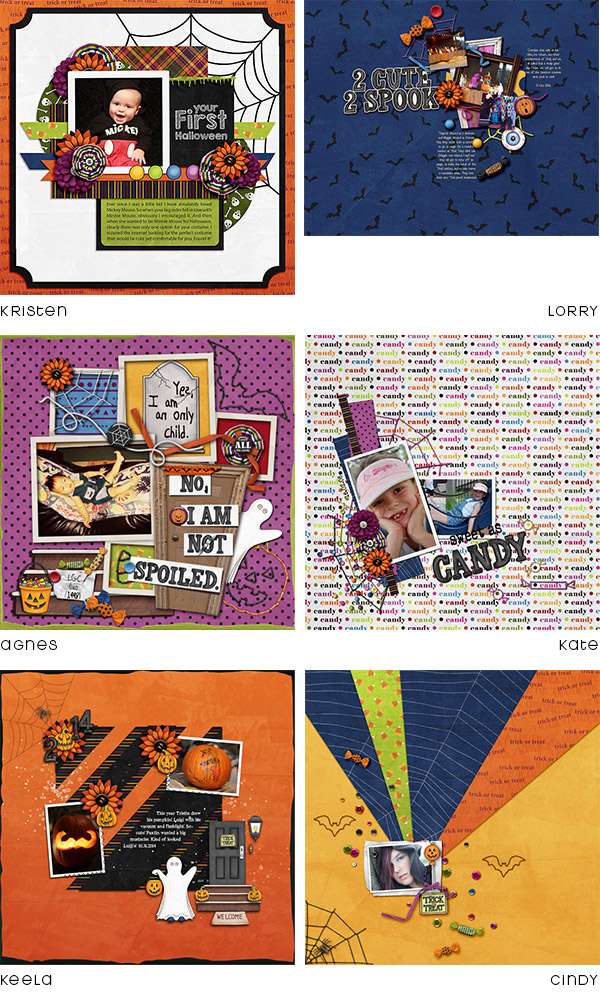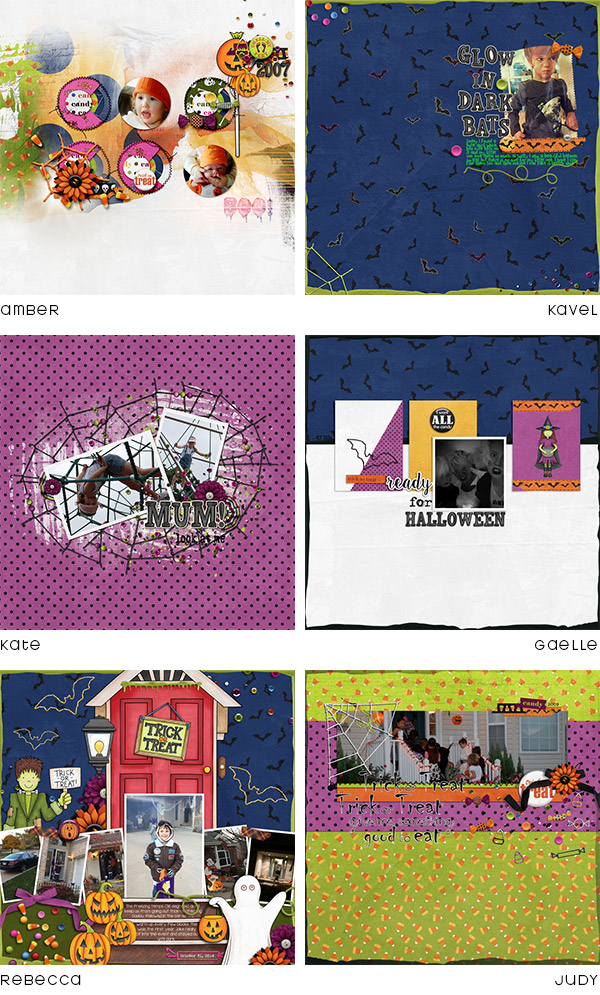 And because this release is happening during The Lilypad's Halloween Bash, you can grab the Trickity Treat Papers, Trickity Treat Elements, or the full Trickity Treat Collab at an amazing 31% off all weekend!  Hurry over now - sale ends Monday! :)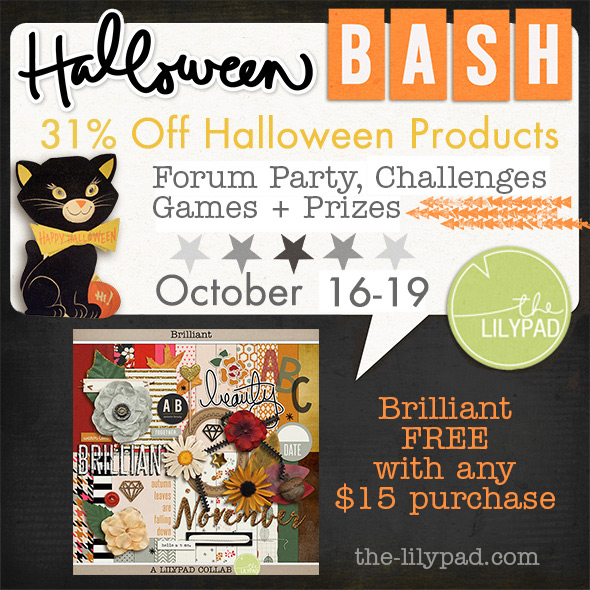 Thanks for reading! Happy scrapping!