50% Off Hearts & Flowers & Papers
Happy almost Valentine's Day! In this week's SOSN sale I am featuring four more fun packs to will inspire your lovey pages and more!  All are 50% off for one day only!
First up, Chain My Heart – fun chains of hearts cut from folded notebook paper to add a whimsical touch to your Valentine or everyday layouts!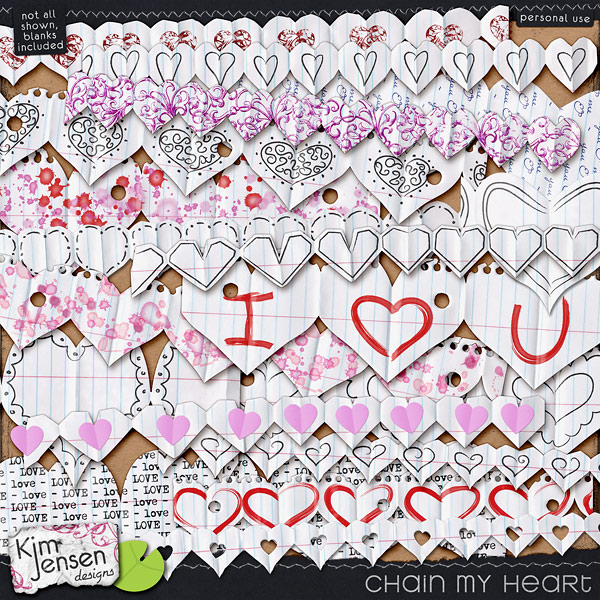 Next, from lightly wrinkled to thoroughly scrunched, Bloomin' Crumpled is full of colorful, handmade layered card stock flowers.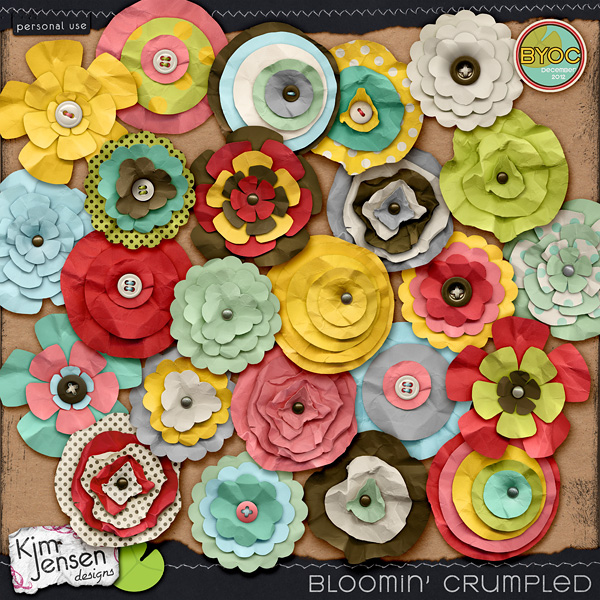 Hand cut and torn from various weights of corrugated cardboard, Cardboard Bits - Broken Hearts will add a fun and funky touch to any layout.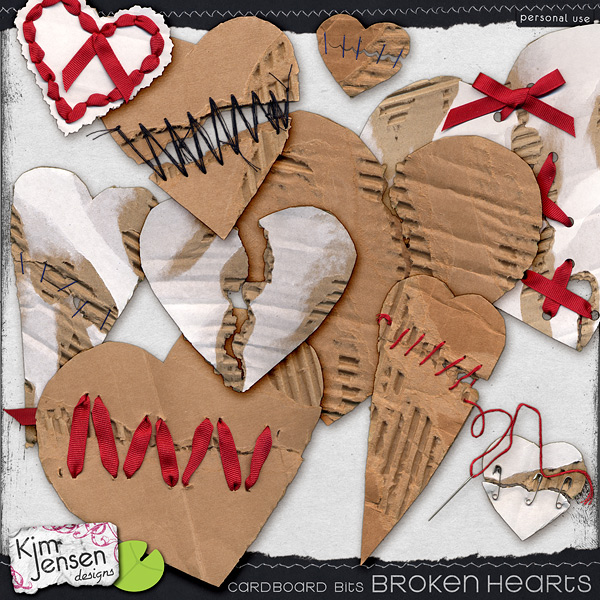 Finally, say hello to Abstra-Typogra! As in Abstract Typography! I've always admired the lines and curves and shapes of a well-crafted typeface, and these papers are a nod to that love.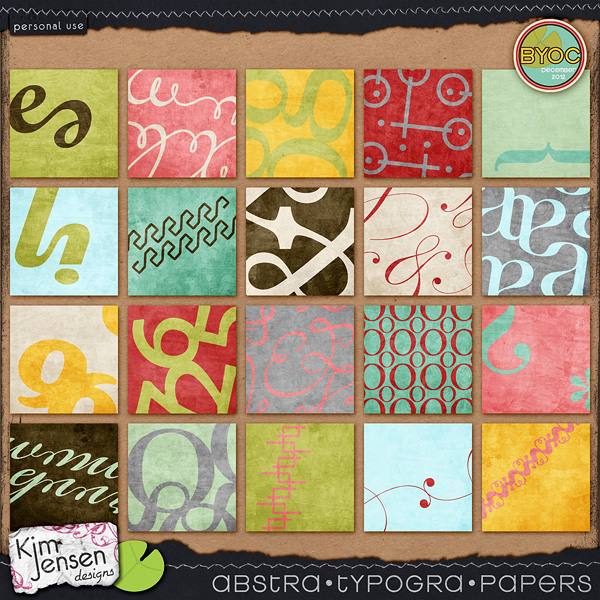 Lovely inspiration from my creative team and the Pollywogs! :)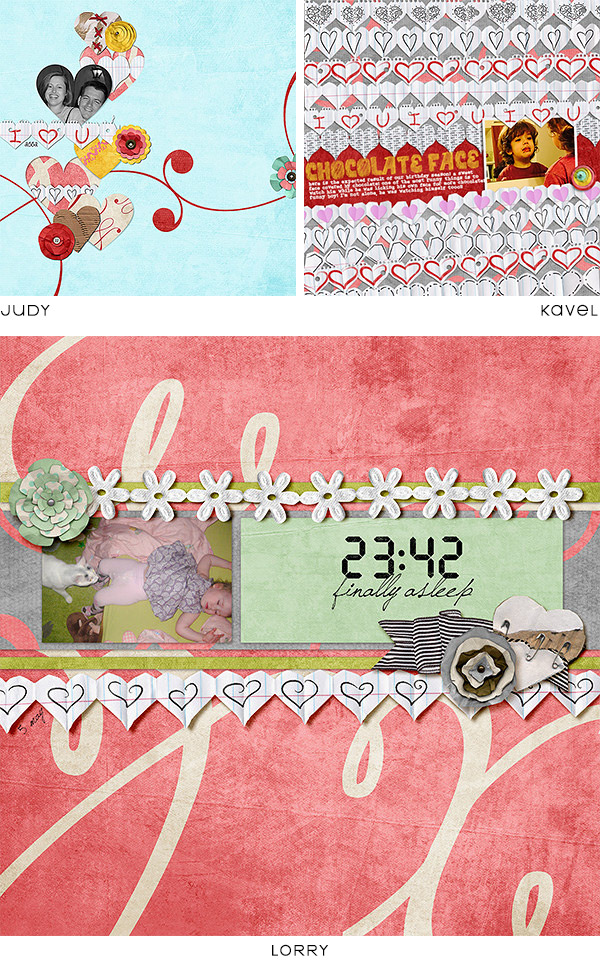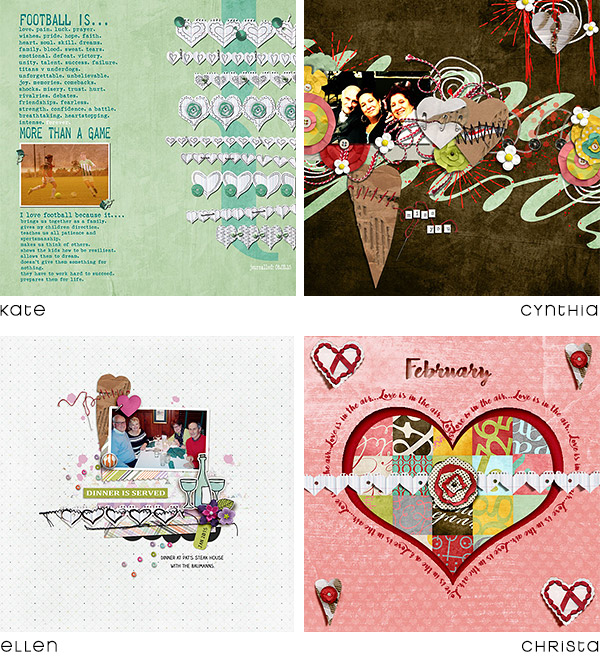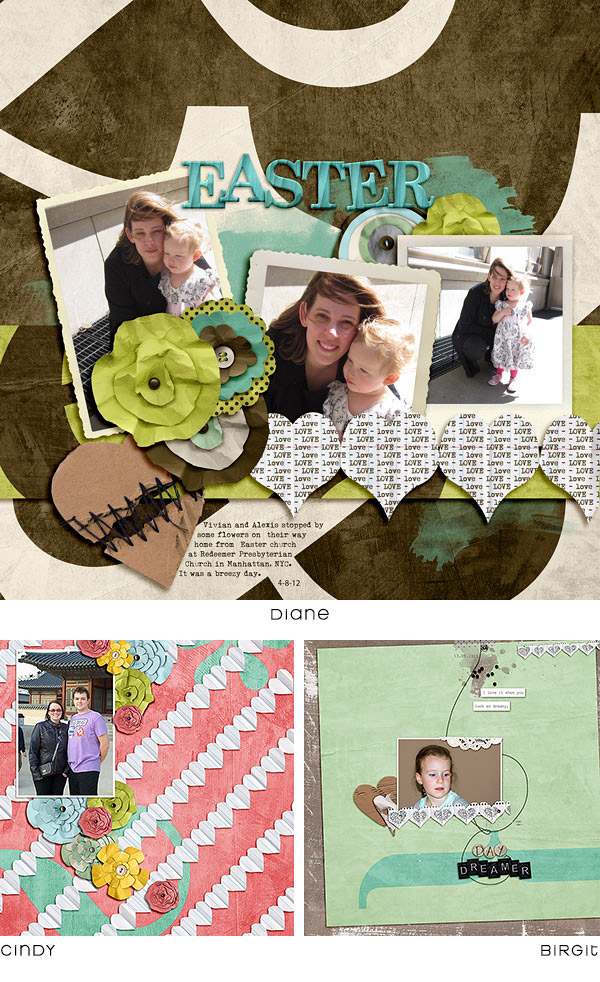 Cardboard Bits - Broken Hearts, Chain My Heart, Abstra-Typogra Papers, and Bloomin' Crumpled are 50% off for one day only! Hurry over now before this sale hops away!
Thanks for reading! Happy scrapping!