Chalk, Concrete, and Cords 50% Off! 
Happy Wednesday! I have more fun packs in this week's SOSN sale! All are 50% off through Wednesday only!
First up, Chalk Artist is a whimsical set of chalk doodles, perfect for showing off your budding artist's work or just adding a fun touch to your page!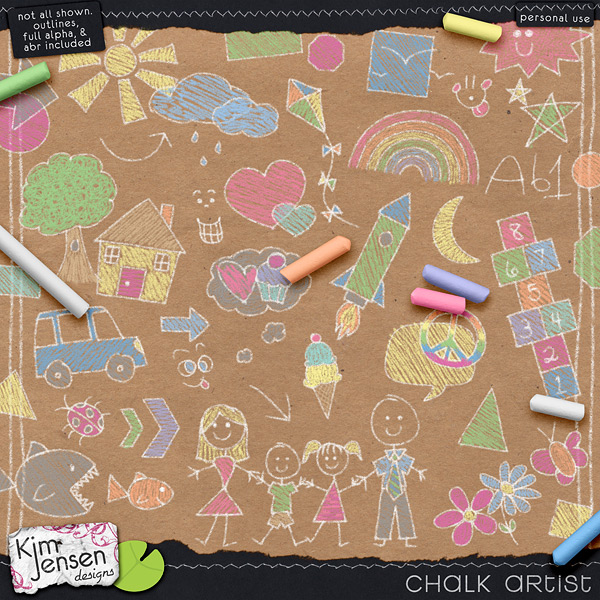 Next, Concretely Grounded is a great complement to Chalk Artist. These papers make a terrific background as a sidewalk, playground, road, driveway, wall, or even just a little industrial texture. Who knew concrete could be so much fun?!!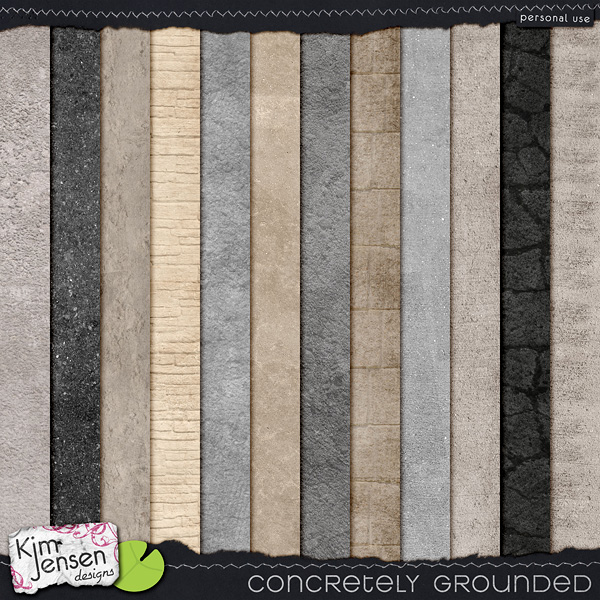 Finally, Cord Crazy Alpha, Cord Crazy Shapes, and Cord Crazy Lines are ALL on sale, or you can grab the Cord Crazy Bundle to save even more! Hand-shaped from cotton cord into knots, waves, lines, shapes, and characters, these versatile embellishments will add a fun touch to any layout.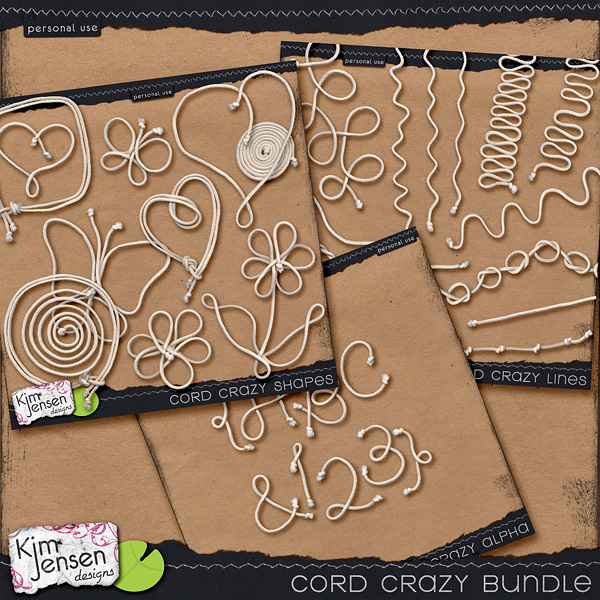 Awesome inspiration from my creative team and the Pollywogs! :)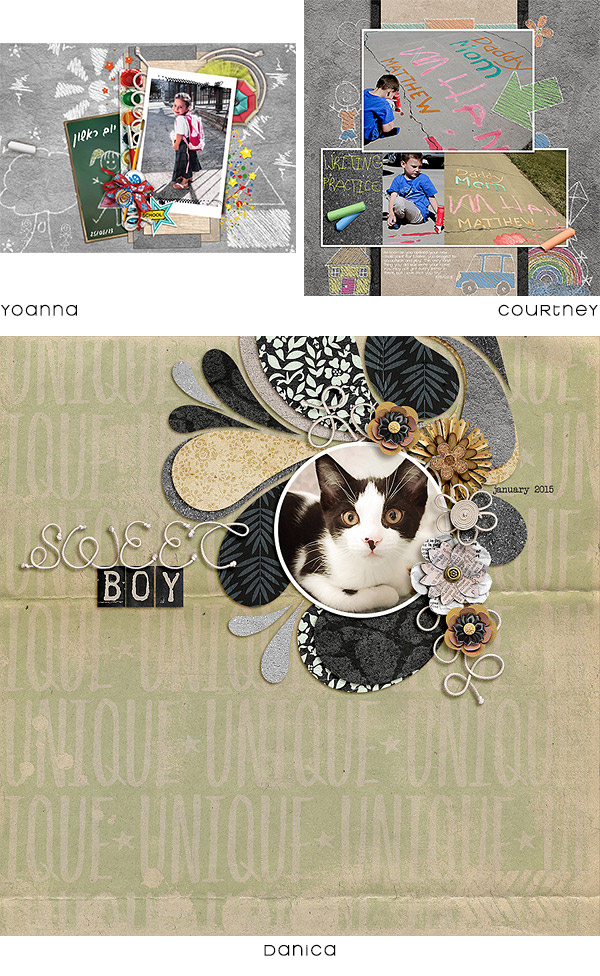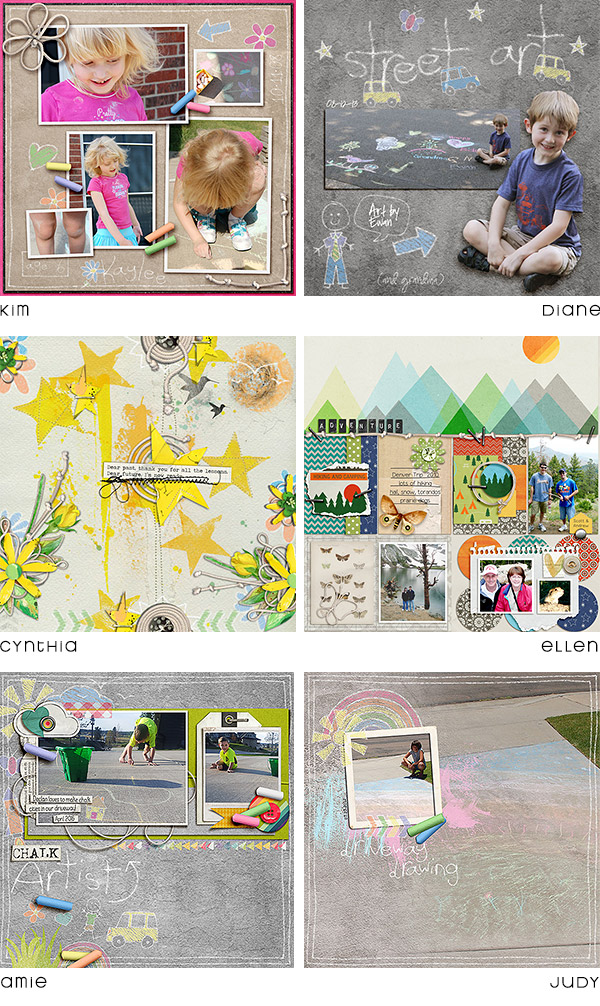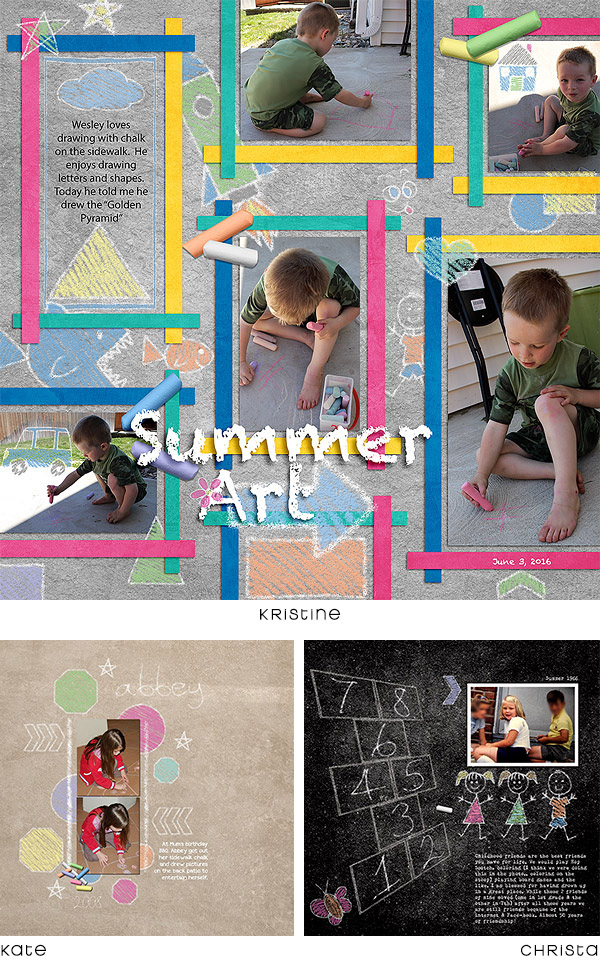 Chalk Artist, Concretely Grounded, Cord Crazy Bundle, Cord Crazy Alpha, Cord Crazy Lines, and Cord Crazy Shapes are 50% off through Wednesday only! Hurry over now before this sale hops away!
Thanks for reading! Happy scrapping!