Red, White & Blue (& Yellow & Green) 50% Off! 
Happy Wednesday! I have 3 packs and a kit in this week's SOSN sale! All are 50% off through Wednesday only!
First up, inspired by small town parades, sunny summer mornings in the country, and time spent with family, My America is a patriotic celebration and a whole lot more.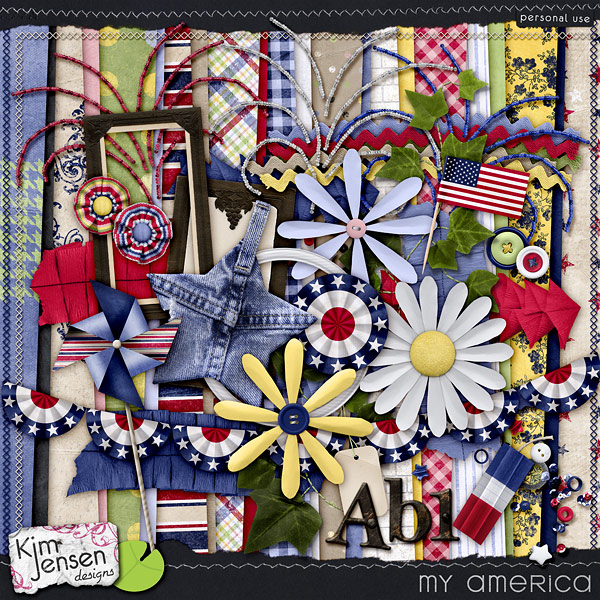 Slightly worn, a little distressed, and full of character, Scuffed Blue Alpha is a basic you will be reaching for time and again. Includes full alpha in both Rub-On and Chipboard based versions.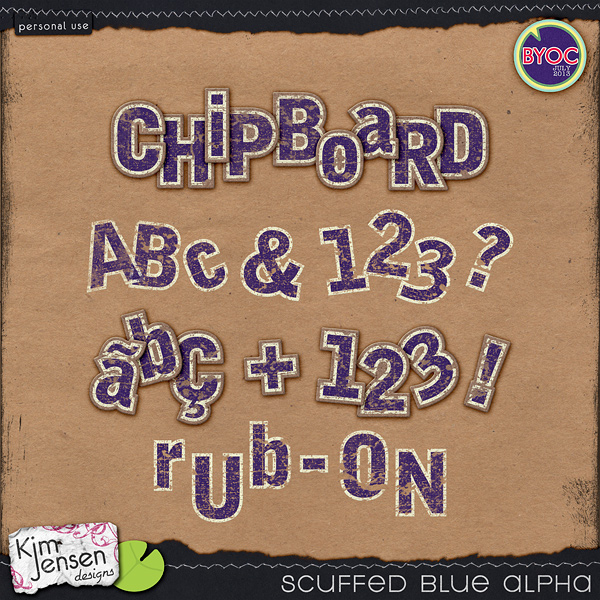 Bloomin' Loopy is hand-knotted from cord, ribbon, and yarn. These wonderful flowers will add a touch of quirky character to your pages.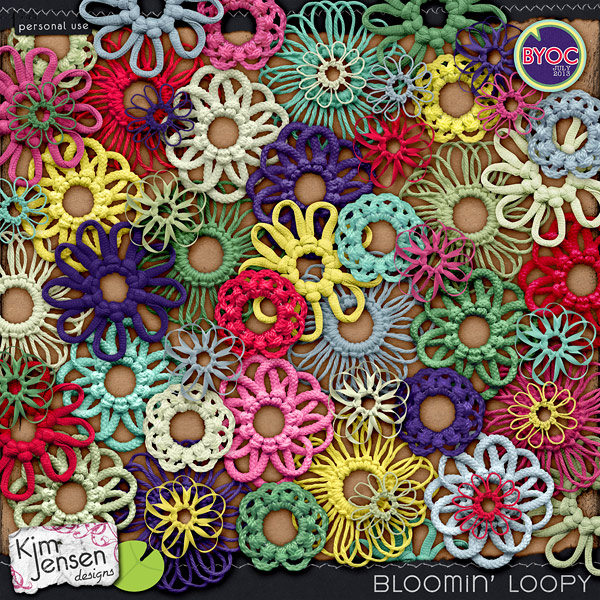 Love stripes? Stripedy is full of slightly shabby, wonderfully colorful striped fun! 16 unique striped 12x12 backgrounds, with 9 slightly grungy coordinating textured solids.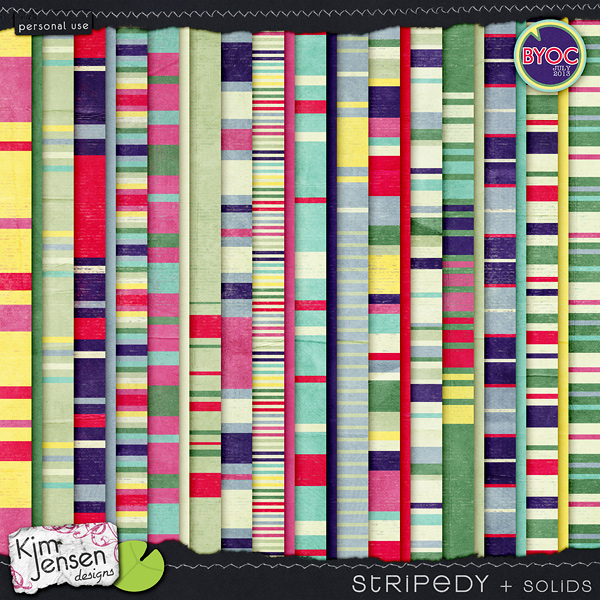 Awesome inspiration from my creative team! :)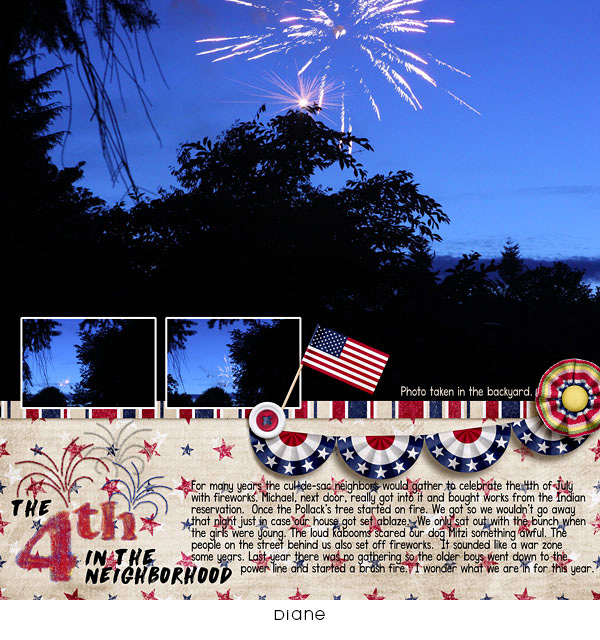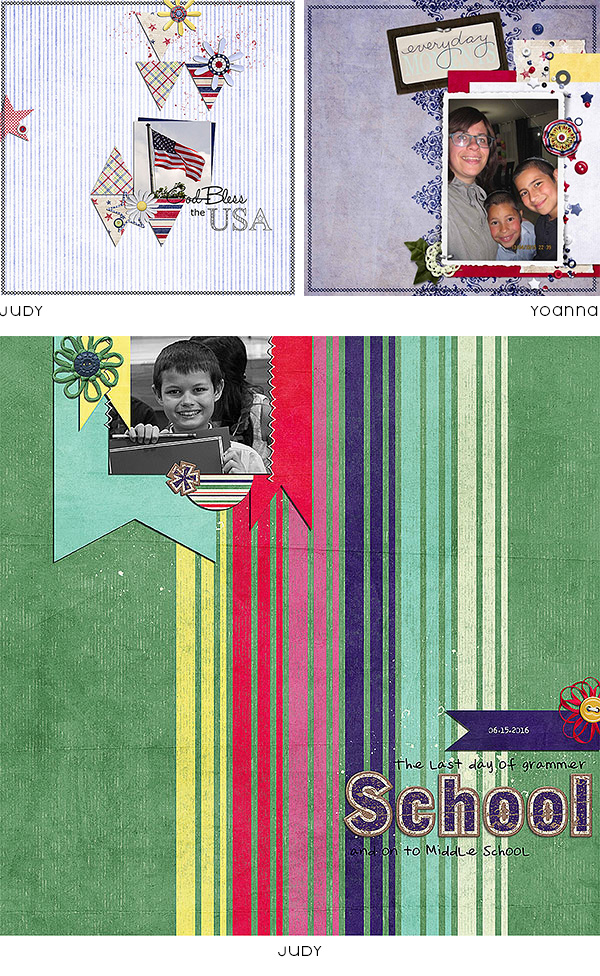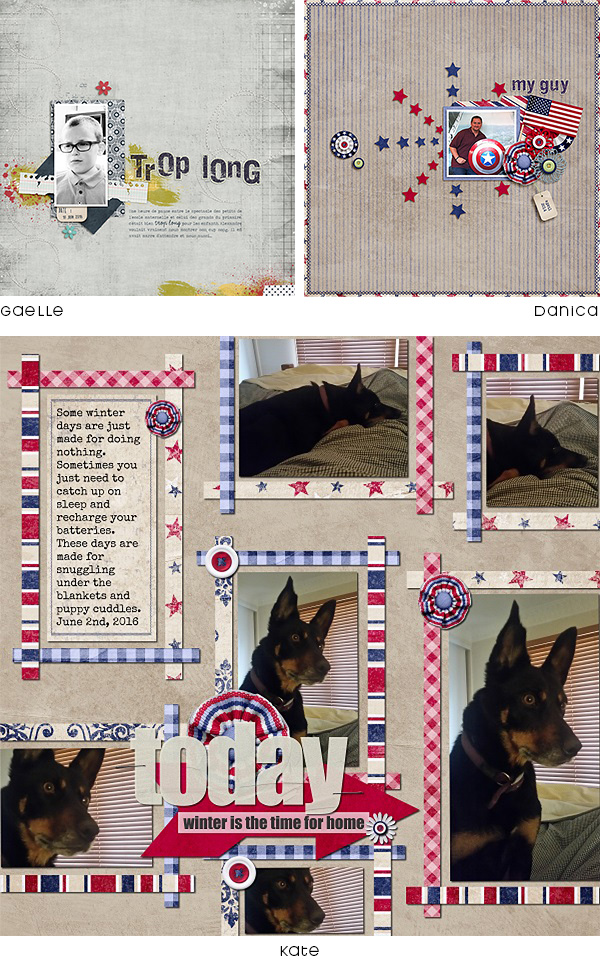 My America, Bloomin' Loopy, Scuffed Blue Alpha, and Stripedy are 50% off through Wednesday only! Hurry over now before this sale hops away!
Thanks for reading! Happy scrapping!