50% Off Random Moments! Pick Your Prize!
Are you gearing up for Digital Scrapbooking Day? It's almost here! The party has already started in The Lilypad's forum, including an opportunity to win a product of your choice in my Pick Your Prize thread!
But right now, in this week's 50% Off Specials I'm featuring my Random Moments Kit, as well as the individual packs. All are 50% off through Wednesday only!
Random Moments is an eclectic kit for scrapping any and all of the little random moments in your life. In shades of green, gold, and rust, with loads of touchable-looking textures, this kit is warm, a little rustic, and a bit funky.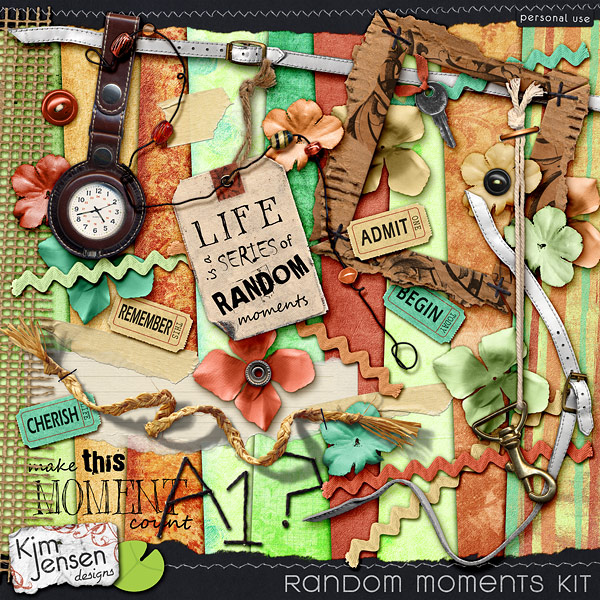 A closer look at the pieces...
The Random Moments Alpha is hand-stitched using black twine. The characters are slightly primitive and whimsically wonky. :)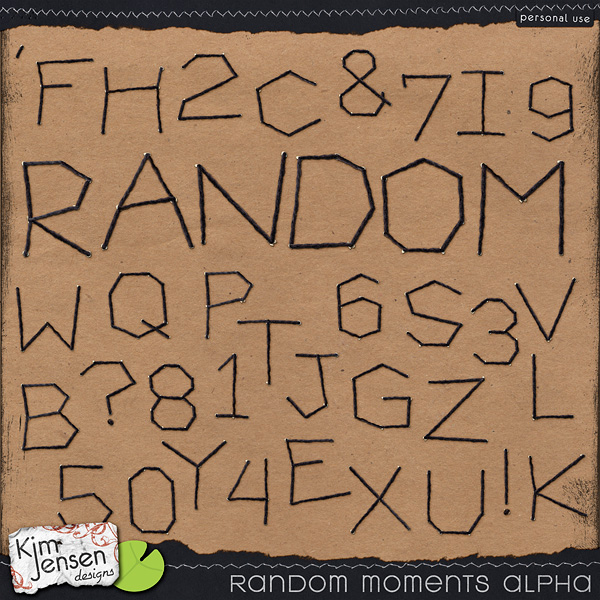 Random Moments Elements includes beaded wire, flowers, a torn cardboard frame, mesh, braided raffia, leather straps, a canvas tag, a pocket watch, loads of word art, and more!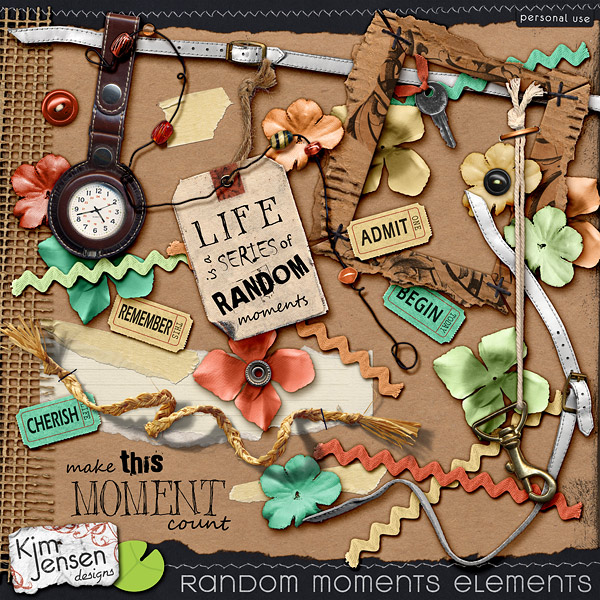 Finally, Random Moments Papers includes 9 artsy, slightly grungy, textured papers.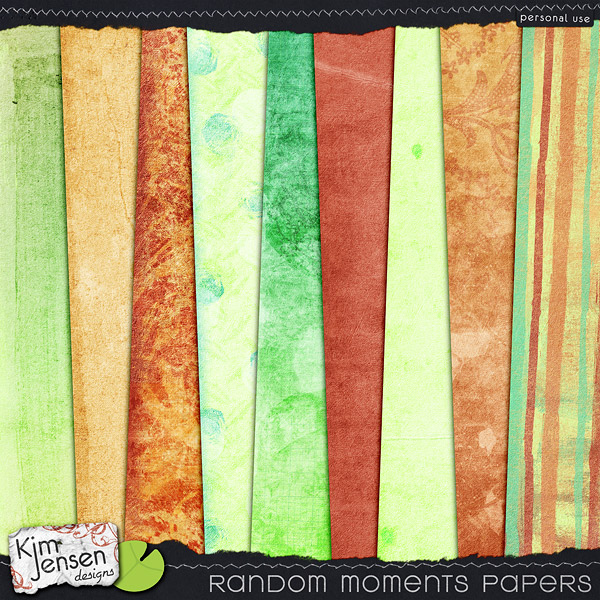 Awesome inspiration from my creative team and the Pollywogs! :)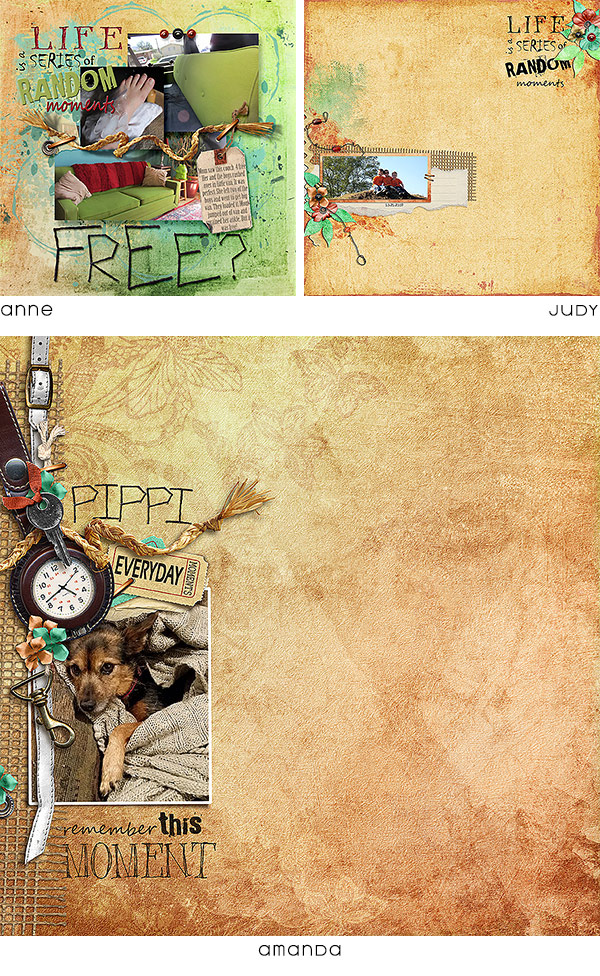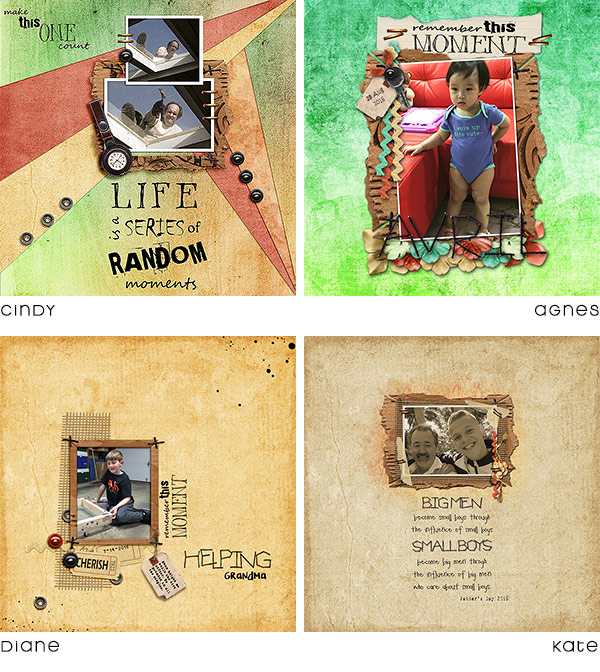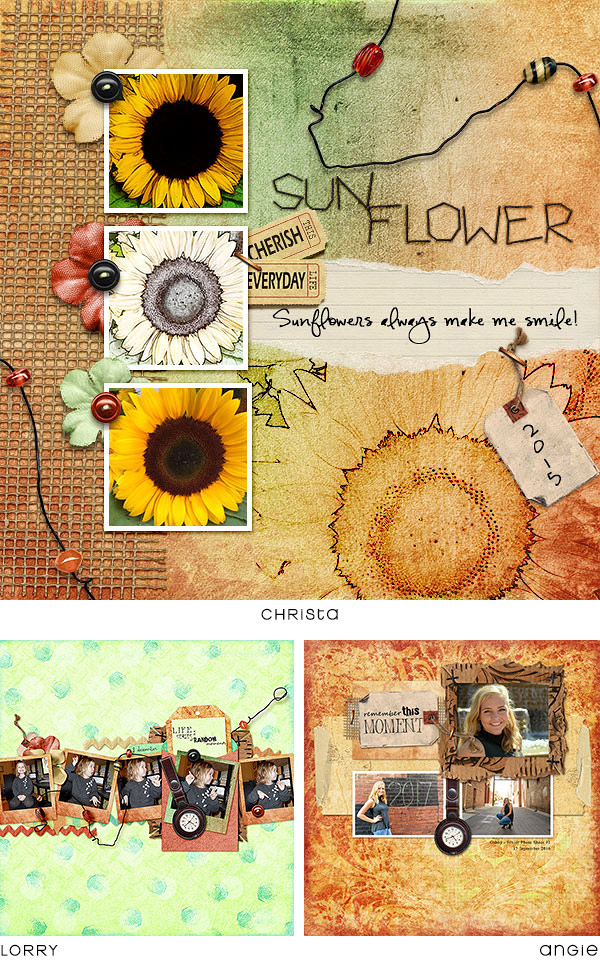 Random Moments Alpha, Random Moments Elements, Random Moments Papers, and Random Moments Kit are 50% off through Wednesday only! Hurry over now before this sale hops away!
Thanks for reading! Happy scrapping!