Happy DSD! ⭐ New - Moving Parts! ⭐ Store Wide Sale! ⭐ CT Contest!
Happy Digital Scrapbooking Day weekend! Are you ready for all the excitement?!?!  It's going to be a very busy weekend at The Lilypad with lots of fun activities in the forum (including a chance to win one of my products in Pick Your Prize and a CT Contest from me!), a Store-Wide Sale, a Free with Purchase kit, and LOTS of new products! Wow!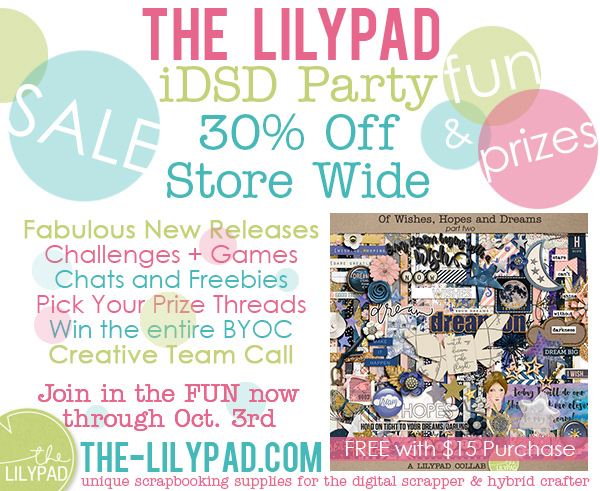 I have 3 fun new coordinating products out today! Moving Parts is inspired by boys and all their toys, and a love of trucks, robots, and anything mechanical. With loads of color and whimsical style, it's just bursting with fun! 
First up, the Moving Parts Mixer is full of dump trucks, robots, and gears. Flair, stickers, washi tape, ribbon, and more!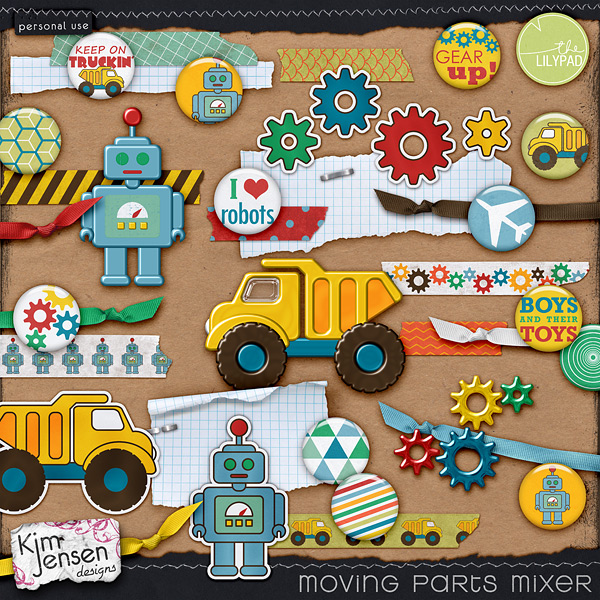 Moving Parts Papers has 14 fun patterns, from classic to whimsical, as well as 11 wonderfully textured solids.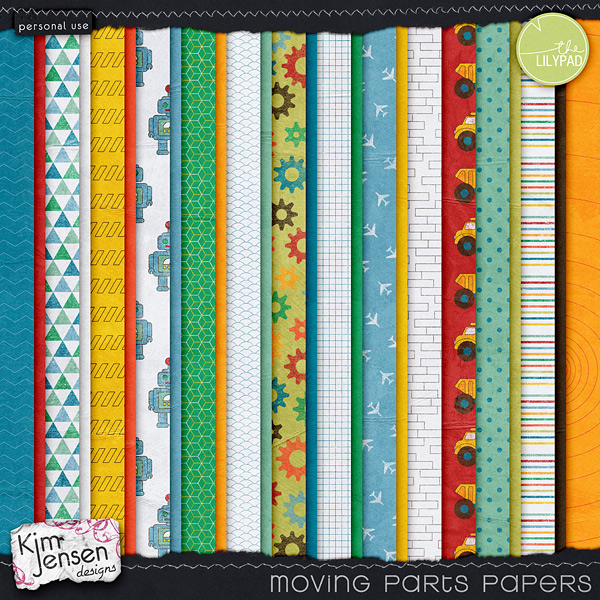 Moving Parts Alphas includes 3 full 108-pieces alphas – shiny green chrome, molded yellow plastic, and red paper stickers.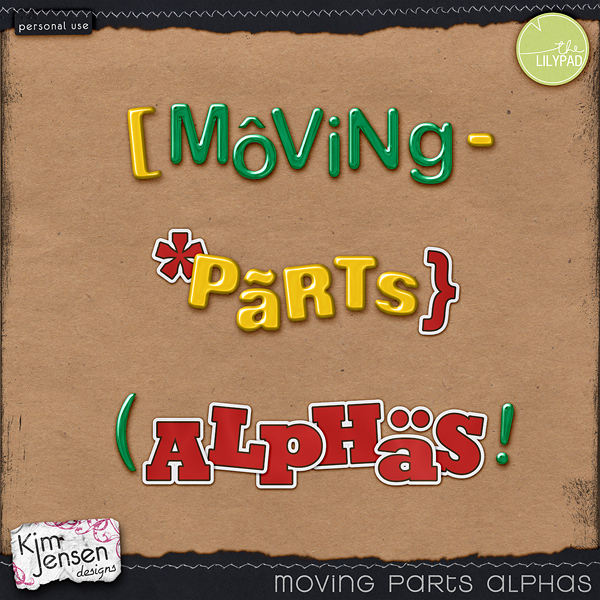 Want all 3 packs?! Grab the Moving Parts Bundle at a savings of 33% over purchasing them individually! With the combination of the DSD Store Wide Sale, that brings the bundle in at a total savings of 53%!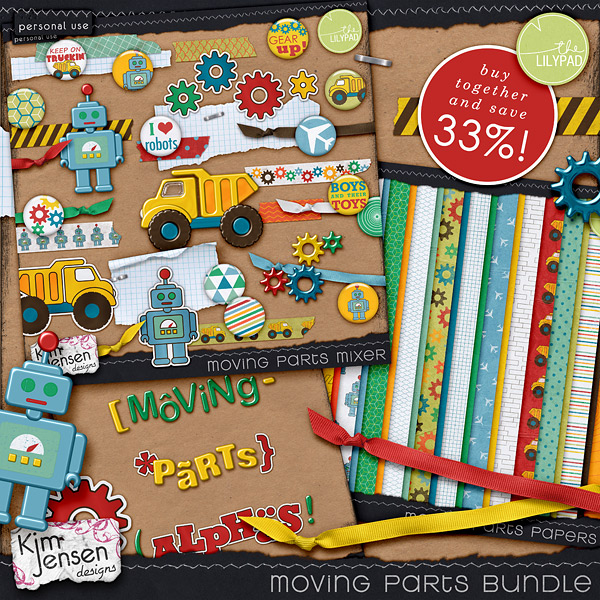 Fabulous inspiration from my creative team!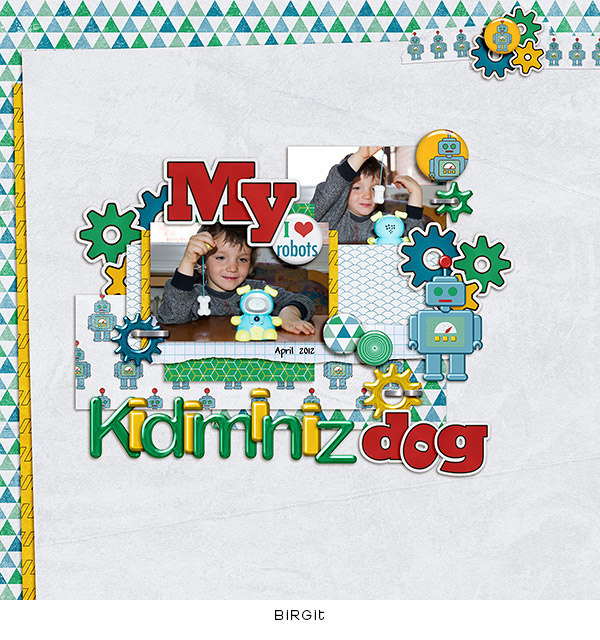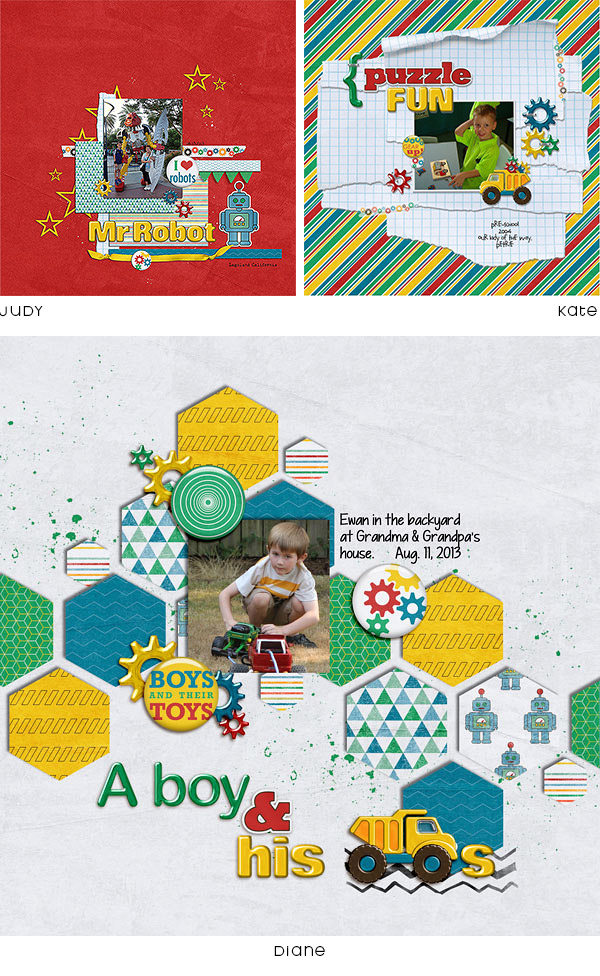 Finally, I'm having a little Creative Team Contest/Call! Enter here!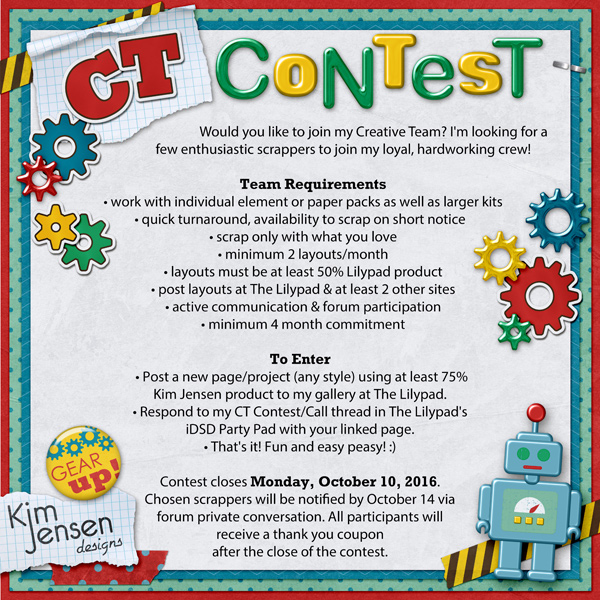 The DSD Sale is a great way to stock up on everything you've been wanting! Hurry over now - sale ends Monday! :)
Thanks for reading! Happy scrapping!