➡  Srsly Stoked 50% Off!
Hello again! In this week's 50% Off Specials, Kate Hadfield and I are featuring our dude-o-licious collab, Srsly Stoked! My individual paper and element packs are included in the sale as well! You can pick them up at 50% off for one day only!
I was 'seriously stoked' to get to work with Kate on this fun kit packed with hand-made elements and cool colors! The Srsly Stoked Collab is inspired by our teen and pre-teen boys and their love of music, skateboarding, gaming, bikes and general boyish grunge.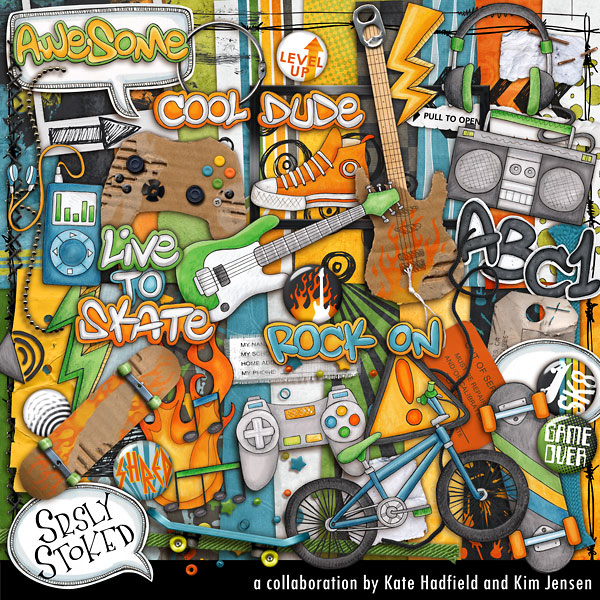 Just a little stoked? Pick up my portion of the Srsly Stoked Elements, full of texture and dimension. :)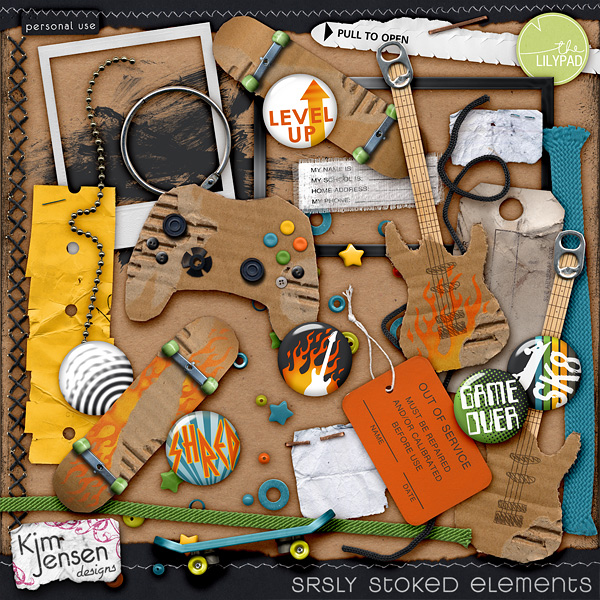 Finally, just my portion of the Srsly Stoked Papers – 16 beautifully textured papers in a mix of fun eclectic patterns and rich vibrant solids.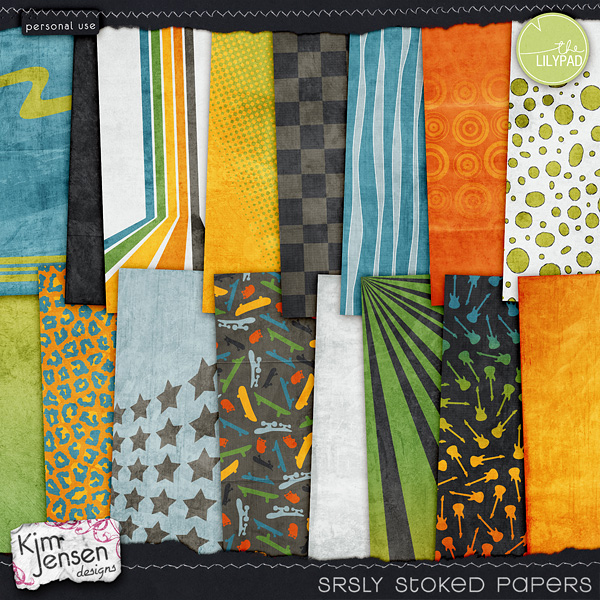 Srsly inspired by my creative teams and the Pollywogs!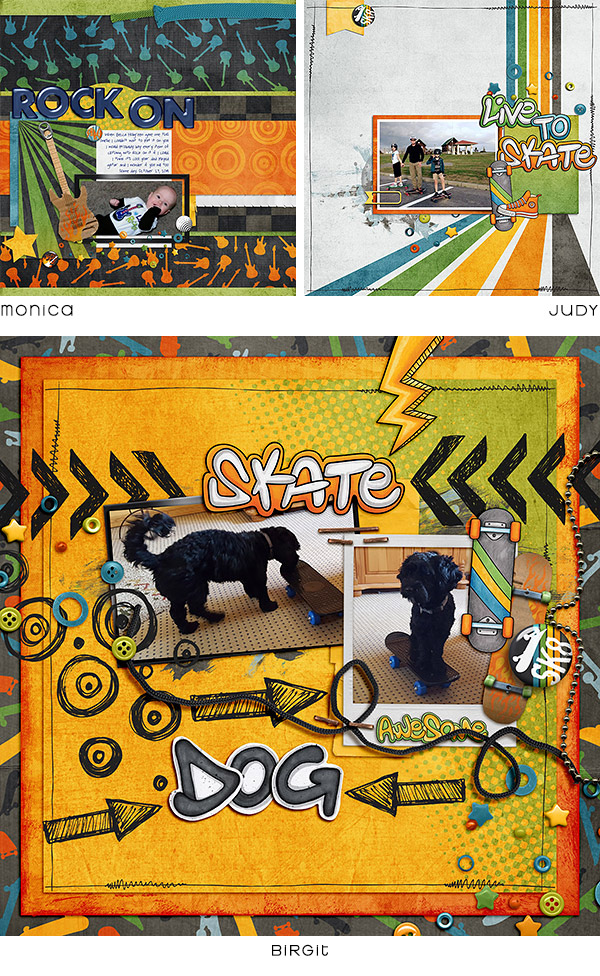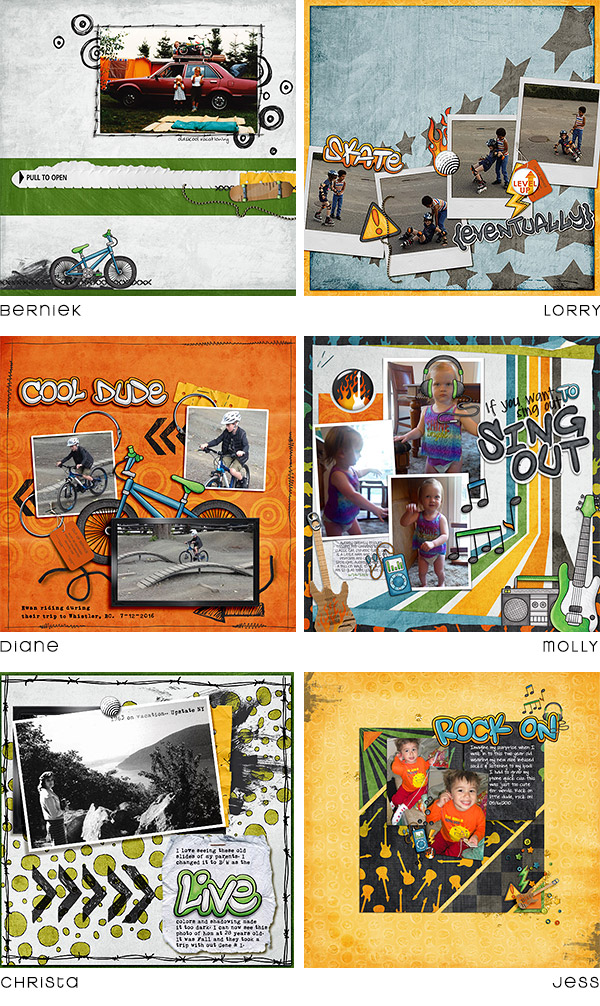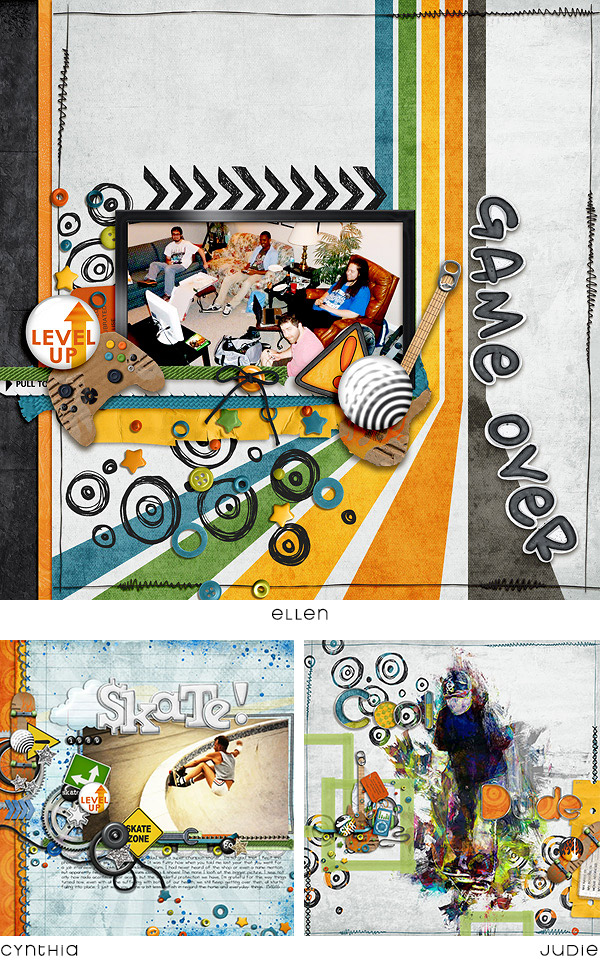 Srsly Stoked (collaboration with Kate Hadfield), Srsly Stoked Elements, and Srsly Stoked Papers are 50% off for one day only! Hurry on over now, before this sale hops away!
Thanks for reading! Happy scrapping!